I'll be honest; hair care is not my subject of expertise.
I could talk to you for hours about your skin and give you all sorts of advice to help you reach skin health, but hair… I'm not that great with.
And to get really honest with you, my hair and I have a challenging relationship which is based on the idea that if neither of us does anything to upset the other then we'll get through the day just fine.
This could be the reason why my hair is in its current state of dishevelment
We're just starting to slowly break out of winter here in the UK, and boy has it been a stinking winter.
I'm sure it goes without saying that cold temps, what seemed like weekly wind and rain storms, lack of sunshine, heated styling tools, and indoor central heating is not a recipe for lustrous locks. My usually blonde hair is dull, dry, has fly-aways, and dare I say it… looks grey! My hair is feeling neglected and is showing the signs.
It's time to be pro-active. It's time to take matters into my own hands. It's time to stop hiding and step up. My hair is screaming out for help and I'm answering that call.
Here's my three-step plan to get the hair of your dreams…
1. Ditch the yucky stuff
I'm sure you all know by now that there are some nasty chemicals in commercial skincare products (I mean, I say it often enough!), and the same goes for your hair care products.
Mass-produced shampoos which you buy in shops are just detergents full of chemicals to strip your hair and scalp of dirt and oil – the most well-known being Sodium Laureth Sulphate, or SLS. You may have already heard some bad things about SLS… It was originally created for industrial use. When rinsed from the skin or hair, the product will have cleaned the area, but will also have taken moisture from the top layers of the skin or from the hair.
Another group of ingredients we hear about are silicones. These ingredients have no long-term benefits for your hair at all. Silicones simply coat the hair strands to make them appear smoother, less frizzy and shinier in the short term. Silicone build-up can cause your hair to look greasy.
I've looked at the harsh chemicals and ingredients lurking in beauty products before, so for more information, take a look at What's really lurking in your toiletries cupboard.
So, what to do? You could go No-Poo (cleaning your hair without shampoo), or you could go low-poo – finding natural and organic shampoo and conditioner.
2. Leave the heat behind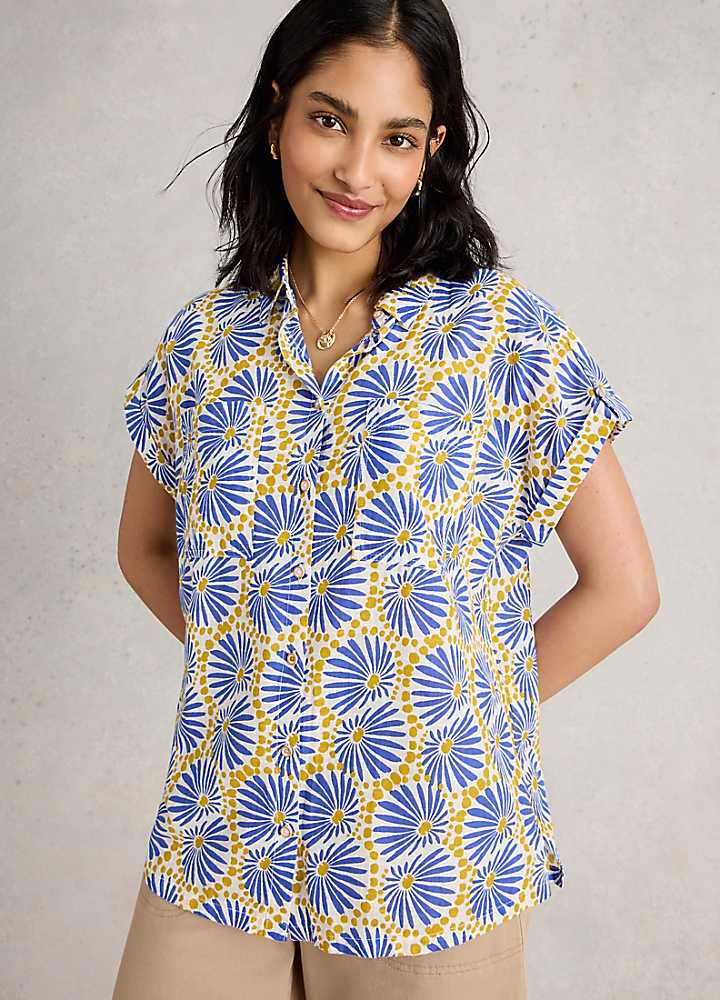 I love warm sunny days where I can wash my hair and leave it to dry naturally. It just feels so much softer, and looks brighter and blonder.
So many of us use heated styling tools these days. Did you know, a third of all women — and even one in five men — own hair straighteners, and more than a quarter of us refuse to leave the house without first ironing our hair. And that's not taking into account the hair dryers and curling tongs.
Hair is very tough, but any heat over 180C (which most straighteners and curling tongs reach easily) will damage the cuticle of the hair — the hard outer protective coating on each strand. Under the microscope, the cuticle looks like overlapping slates or scales. These should lie flat to provide a smooth, protective coating over the 'cortex'; a twisted bundle of protein fibres which make up over 80 per cent of the hair and give it its internal strength and flexibility.
Repeated straightening causes a breakdown in the cuticle. The 'slates' start to lift and the rough, uneven surface exposes the cortex, allowing the fibres to unravel. This starts as split ends, but can reach all the way up the hair, causing it to break off.
What should you do? Reduce the heat and embrace your natural self! Start by giving your hair a "day off" from heated styling once a week, then try two days a week, then three…
3. Feed it!
When your hair is looking and feeling neglected and under-nourished, then it's time to give something back. I love the results of a good hair mask but, sadly, rarely remember to indulge.
There are absolutely LOADS of recipes you could use to make a hair mask. Or you could just whip up something from ingredients you've got in your kitchen cupboard… which is what I did the other day.
Here's what I used…
I mashed half a banana and then mixed it with 1 tsp honey, 1 tsp aloe vera gel, a splash of olive oil, and a few drops of chamomile essential oil. When all the ingredients were blending together well, I simply massaged it into my hair from root to tip and left it for an hour or so, with my hair wrapped in clingfilm (you could use a shower cap) and then a towel.
Afterwards, I rinsed the mask out as much as possible, then washed my hair as normal with low-poo products (note: if you're using the no-poo cleaning method, leave out the olive oil – or any oil – as this is difficult to remove when using no-poo), and left it to dry naturally. Note: it helps if you gently comb your hair while wet, to get the bulk of the mask out.
It was quite amazing how instantly revived my hair looked and felt – so soft and shiny! Must remember to do this more often!
As I said, there are loads of other ingredients you could use… how about mashed avocado, coconut oil, raw egg, plain yoghurt, ground almonds, ground oatmeal… or if you want to get a bit more exotic, how about rhassoul mud, cosmetic clay, or even henna powder if you want to brighten your colour even more… the list goes on.
I'd love to hear if you have any other tips or tricks for keeping your hair healthy, especially if you have a secret recipe of a hair mask that you'd like to share! Share your thoughts in the comments below.
Until next time,
P.S. Exciting news! The Retreat is coming soon! Can't wait to share more with you when I can!